Memorial Keepsake Wool Accessories
Custom Commissions Welcome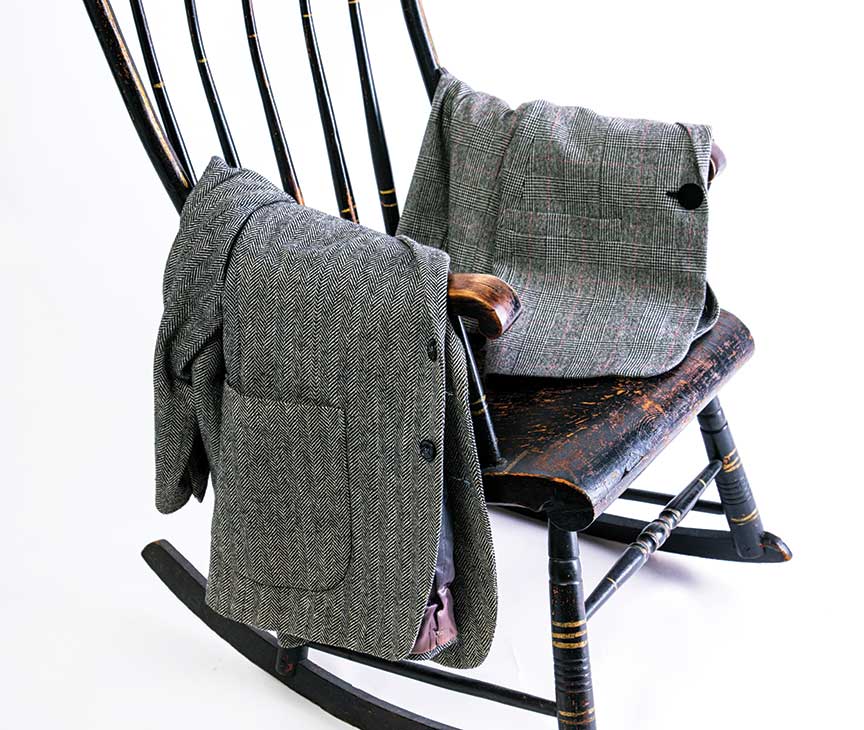 My upcycled wool totes, bags and accessories are a wonderful way to turn a closet full of memories, that are hard to part with, into beautiful gifts for the whole family to remember your loved one by every day.
We can take men's or ladies' wool and wool-blend suit jackets and pants, military uniforms or first-responder uniforms, as well as dress shirts for tote bag linings, and turn them into totes, cross-body zips or flaps bags, clutches and unisex glass cases – so that many of the closest family members can receive a beautiful gift that they will always cherish.
The relief that I see in other's eyes, when I tell them about this, is heartwarming, as they realize it's a way to part with these things that hold memories for them, only to have them back in a different and unique way that they can appreciate and enjoy for years to come.
If you have a loved one who has recently passed, or perhaps is in Hospice care, with these decisions looming ahead, please feel free to contact me and I can set up an appointment to talk with you and discuss how we can proceed to select the clothing that will work, and determine how many pieces can be created from the materials supplied to create a custom commissioned package on your behalf.
Please feel free to use the contact form below to place an inquiry for this service. Please provide a telephone number, and best time to contact as well in the body of your inquiry, in case that is your preferred method of contact. We will make every effort to answer all inquiries within a 24-48 hour window of time.